Beaches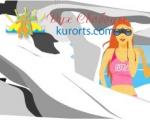 phone: +38 (048) 777-02-05
Address: Arcadia Park
The most popular night club in Odessa, a restaurant, an equipped beach, 2 swimming pools. *****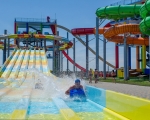 phone: +38 (048) 737-80-08
Address: Odessa reg, 7 km Ovidiopol highway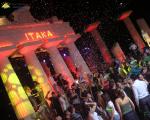 phone: +38 (0482) 34-91-88
Address: Odessa, Arcadia beach
The biggest and one of the most popular clubs in the summer of Odessa. Huge stage, bright show. Beach, pool, sun beds, vip-sector. ****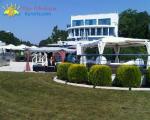 phone: +38 (048) 710-07-50
Address: Odessa, 10 Art. B. Fontana, trans. Vanny, 3
E-mail: luxury@maristella-club.com
The hotel is right on the seafront on the 10 st. B. Fontana, restaurant, spa, fitness club, swimming pool, beach, parking lot. ****
Odessa has a huge number of sandy beaches, free admission to all, but services and equipment on most beaches - are paid. However, there are a wide range of services, playgrounds, entertainment, restaurants, VIP-sector service, many have swimming pools.
The most famous and popular beaches in Odessa - Lanzheron, Otrada, Delfin, Arcadia (in which the maximum concentration of a private beach club, including Ithaca and Ibiza), Seagull, Gold Coast and Luzanovka.
Of course, the more popular beach, the more it people, more paid services, less space and just relax Odessa citizens who used to sunbathe on the sand, and it is justified accustomed that this freebie. However, today it is fashionable to relax in comfort - on a sun lounger with a cocktail in hand, with restaurant service, swimming pool and other pleasures of life. Naturally, Odessa clubs and restaurants are happy to learn beach business, and it turns out they have a pretty good idea is to visit the beaches of Ithaca and of Ibiza, to understand that these beaches will soon become as iconic, as are the nightclubs.
Nevertheless, a lot of sand and sea in Odessa, so that recreational enough for everyone - and a wealth of tourist and economical. I am pleased to note that the quality and purity of the free beaches in Odessa is improving every year, so the fun is guaranteed for everyone. Come to Odessa, sun, sea, beach - this is our everything!
detail Rest in Odessa