Hotels-econom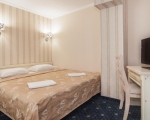 phone: +38 (048) 705 31 30
Address: Odessa, str. Genoa, 24
The hotel is 1 km from Arcadia Beach, a restaurant, conference hall, parking. ***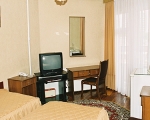 phone: +38 (048) 746-52-96
Address: Odessa,. Genoese str, 24a
E-mail: sales@victoriya.com.ua
Hotel near Arcadia Beach, comfortable rooms, a restaurant, conference room, parking. ***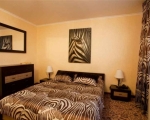 phone: +38 (048) 734-77-99
Address: Odessa, str. Leningrad highway, 7a
The hotel is at the entrance to Kiev to Odessa direction. Comfortable rooms, parking, restaurant, wi-fi, ***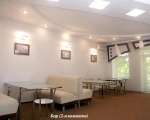 phone: +38 (048) 777-22-22
Address: Odessa, str. Donskogo, 7
E-mail: info@marrion.com.ua
The hotel is in a park area on the 10 st. B. Fontana, 1 km to the beach Seagull, restaurant, banquet and conference hall, sauna, parking. ***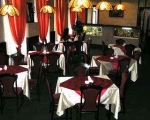 phone: +38 (048) 728-55-01
Address: Odessa, str. Transfiguration, 34
E-mail: hotel@passage-hotel.com.ua
The monument of architecture in the historic center, cheap rooms, hairdresser, laundry, internet cafe. **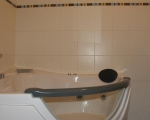 phone: +38 (0482) 33-24-14
Address: Odessa, str. Noble 18
Bed & breakfast in the historical part of Odessa, rooms with private facilities. ***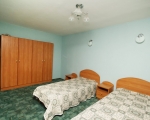 phone: (048) 776-0-888
Address: ave. Shevchenko 8/5
E-mail: info@vityaz.od.ua
Budget hotel with all facilities in the Primorsky district, 1.5 km from the sea, cafes, parking. **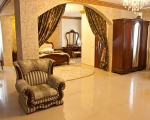 phone: +38 (048) 712-74-91
Address: Odessa, st. Ak. Koroleva, 16
10 comfortable rooms, a restaurant, aqua club, beauty salon, conference room, terrace, balcony, wi-fi. ***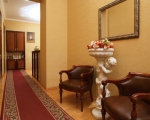 phone: +38 (067) 487-36-56
Address: Str. Catherine, 25/11
Hotel "Ekaterina" in the historic heart of the city, comfortable rooms, wi-fi. ***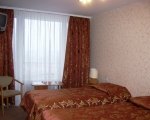 phone: +38 (048) 716-77-37
Address: Odessa, Fontanskaya dor, 71a
E-mail: mirnij@bk.ru
Article 9. B. Fontana, cheap and comfortable accommodation, a restaurant, conference room, hairdresser, solarium, parking, tours. ***
phone: +38 (0482) 32-95-22
Address: Odessa, Fontanskaya dor., 91
Located in 10 minutes. from the sea. Air-conditioned rooms 1-2 rooms, internet, parking, shuttle service. ***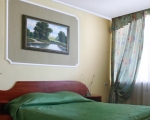 phone: +38 (048) 777-44-06
Address: Odessa, Fontanskaya road 71
E-mail: admin@osobnyak.com
Bed & breakfast in the park, 9 st. B. Fontana, comfortable rooms, a restaurant, conference room, billiards, sauna, wi-fi, parking. ***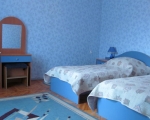 phone: +38 (048) 726-84-06
Address: Odessa, str. Transfiguration, 40
E-mail: admin@centralhotel.od.ua
The monument of architecture in the Soborke, affordable rooms, cafe, banquet and conference facilities. ***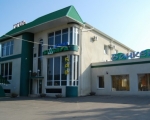 phone: +38 (048) 711-30-99
Address: Odessa, ave. Dobrovolsky, 8a
E-mail: office@tukan.odessa.ua
Young Guard, comfortable rooms, restaurant, pool, sauna, parking, car wash. **
Зирка
Rating: 7.0
phone: +38 (048) 722-23-43
Address: г. Одесса, ул. Успенская, 70
Гостиница в центре Одессы, простые и дешевые номера с удобствами, сдаются также почасово. **


Альянс
Rating: 0.0
phone: +38 (048) 751-41-81 (82,83)
Address: г. Одесса, ул. Дунаевского, 1
Приватная резиденция


Астро
Rating: 0.0
phone: +38 (048) 728-08-98
Address: г. Одесса, Николаевская дорога, 140
2 км от моря в районе Лузановки, кафе, конференц-зал. **


Красные Зори
Rating: 0.0
phone: +38 (0482) 63-43-18
Address: ул. Красные зори, 4/6
E-mail: krasnі-zorі@ukrzdrav.іnfo
Номера со всеми удобствами, теннисный корт, библиотека, детская площадка, рядом благоустроенный пляж.**


Молдова
Rating: 0.0
phone: +38 (0482) 63-12-69
Address: ул. Посмитного, 2


Одесса-Скан
Rating: 0.0
phone: +38 (0482) 21-07-50
Address: г. Одесса, Киевская трасса, 16-й км
ТIR-паркинг и гостиница для водителей. **


Прибой
Rating: 0.0
phone: +38 (048) 716-13-75
Address: г. Одесса, Николаевская дор., 172
Туркомплекс в Лузановке на берегу моря, кафе, пляж, стоянка. **


Снежная королева
Rating: 0.0
phone: +38 (04868) 3-30-33
Address: Ильичевск, ул. Героев Сталинграда, 15Б
E-mail: hotel@snow-queen.net
35 комфортных номеров, ресторан, бар, банкетные залы, конференц-залы, стоянка, wi-fi. ***

Odessa has a large number of hotels, mini-hotels, private apartments economy class, located in different parts of the city - and the historical center, in the seaside resort of Arcadia, at Fontana, as well as on the outskirts of the city on the main road.
Unfortunately, in this segment of the very few hotels in Odessa maintains service standards, filling the rooms, quality of service, and less monotonous pricing.
For the economy segment hotels in Odessa and are monuments of the 19th century in the center on Deribasovskaya Transfiguration - Passage Central, but having a horrific service and accommodation combined with a low price.
And, at the same time, new hotels or mini-hotels in the city center built or reconstructed in recent years, with small area numbers, the lack of windows and other limitations of comfort and service, for example, Zirka, Tokyo Star - instead offering low prices, flexible terms, and not particularly interested in the guests and their pastime.
However, in Odessa a lot of mini-hotels, hotels that offer not only low prices, but also the adequate quality of rooms, conditions of service and maintenance. These include Hotel Marrion, October, Knight, Blas, Resort, Arcadia, Victoria, Peace and many others. Usually this large hotel of the Soviet period, which carried out either continuously being renovated, are granted a wide range of additional services. Most of them are located in the coastal and central part of Odessa.
Another broad category of budget hotels in Odessa are fairly small hotel located near the sea in the central part and on the Great Fountain. Palma, Brigantine, Barge, Strong House, Katran and many others. The beauty of these hotels and mini-hotels - the minimum distance to the sea, often the water's edge begins 30 meters from the windows of your room, such as katranov or Palma. But the downside could be a surprise in the form of a 2-3-fold increase in the price of the peak summer season, and the inconvenience of limited hourly paid entry into primoskuyu zone.
Also in Odessa at the entrance to the city from all the main roads there are small hotels, motels, which predalagayut minimum service, low prices, many stations and a spacious parking lots - Odessa-scan, Avtoturist, Sakhalin and many others.
It should be noted that every year the number of hotels and economy class hotels in Odessa is growing. It improves the number of rooms, service quality and service, to which positively affects competition between hotels and private apartments, flats, houses. http://odessa.kurorts.com/
Welcome to Odessa!